There are so many factors when it comes to "dieting" or making a lifestyle change, and it's a never-ending learning experience involving nutritional facts. There is ALWAYS something to learn about when involving health-based information, such as the benefits of each fruit, what organ a specific vegetable benefits, how one small change can have a drastic effect on your body…
Believe it or not, you could be making one "small" mistake that has a large impact on your body, and cutting out a few of the following can be a great way to kick-start your healthy journey!
HOW DO YOU DRINK YOUR COFFEE?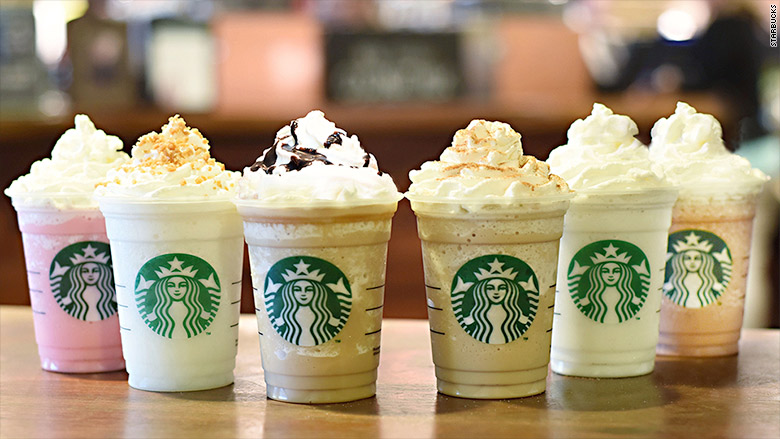 Coffee isn't bad for you. It's actually an antioxidant and fibrous source that many people enjoy, and rely on for their morning caffeine kick. It's how you make your coffee that is the "kicker!" Do you take cream and sugar in your coffee? If so, that is the first thing to eliminate on a daily basis! Try natural sweeteners, such as honey, coconut milk, almond milk, Stevia in the Raw or black coffee. Artificial sweeteners and flavorings are empty calories that the body doesn't easily break down. OR if you're a tea-lover like myself, TeaMi Alive is a great caffeine alternative and is part of my morning routine!
DO YOU DRINK ENOUGH WATER?
Water is so important for your health. Besides the fact that your body is made mostly of water, water has many benefits, such as boosting your metabolism, clearing your skin & helping you feel full. It's very beneficial for your body to have at least half of your body weight (in ounces) of water per day. (For example, if you weight 120lbs, aim to drink at least 60oz of water a day.)
FAST FOOD
Fast food is exactly what it is- fast food. It's made & prepared quickly, lacking nutritional value. A cheeseburger from a fast food chain can contain your "recommended" entire daily caloric target, IN ONE MEAL, and you also do not know what ingredients it contains. It has to be made quickly, using preservatives and grease, to add flavor and fill you up. Go for a salad if you can't meal prep the day before- meal prepping will take your lifestyle change to the next level, allowing you to always be prepared with clean, healthy meal options!
SUGARY DRINKS
Just like fast food, sugar drinks do not contain much nutritional value. They are basically "empty calories" which can lead to an overage of daily calorie consumption. With that said, sodas, energy drinks & artificially sweetened juices have no benefits to the body.
If you want to drink something other than water and fresh juices, try some tea, to give your immune system an extra little boost with a tangy splash of flavor! TeaMi Energy is PERFECT for that!
QUICK SNACKS
Snacking…we've all fallen victim to binge snacking- snacking because we are bored versus hungry. If you FEEL hungry, which means your body is telling you it's time to refuel, grabbing a healthy snack is always a great option. Sometimes going for a "quick & easy" snack tends to outweigh the body's want for a healthier option. Snacks such as chips, candy, crackers (some exceptions here!) or cookies sometimes seem like a great option, but there are much better ways to fuel your body! Granola bars are better than cookies, sweet potato chips (homemade) or veggie sticks are a great substitution for chips, raisins and dried fruits are a candy alternative and whole wheat crackers or multigrain crisps are a tasty option instead of crackers. Find what you enjoy, and look into healthier choices!
What we put in our body is fuel. Food is fuel. Water is fuel. It's VERY important to fuel your body with nutrient-based calories, to give you energy, maintain your muscles and promote healthy bodily function. Using these five tips can really help you get a jumpstart on revamping your lifestyle, starting with what you put into your body. Your body is the only one you'll ever have, so treat it right and it will take care of you in return.